by Toolbox Staff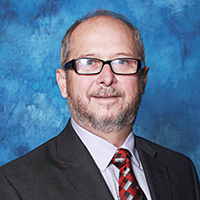 Jim Rivait is paving a new career path as he takes over as Chief Executive Officer of the Alberta Roadbuilders & Heavy Construction Association (ARHCA).
Rivait comes to the ARHCA from the Canadian Homebuilders' Association – Alberta, where he served as CEO for the past seven years. Prior to that, he served as Vice-President, Alberta & the North, for the Insurance Bureau of Canada; Director, Government Relations for the University of Alberta; and Senior Policy Analyst and Executive Assistant to the Minister for the Alberta government. He has a bachelor's degree in geography from McGill University in Montreal and a master's degree in political science from the U of A. He has also earned his Certified Association Executive designation from the Canadian Society of Association Executives.
His main duties will be to develop the ARHCA's strategic plans with the guidance of the association's Board, and to develop, oversee and implement supporting operational plans to achieve the ARHCA's vision.
Rivait is succeeding Gene Syvenky, who is retiring. Syvenky was with the ­ARHCA for 10 years, and was instrumental in the association's growth and ­success over that time.