Major Bridge Project Gets Green Light
by Toolbox Staff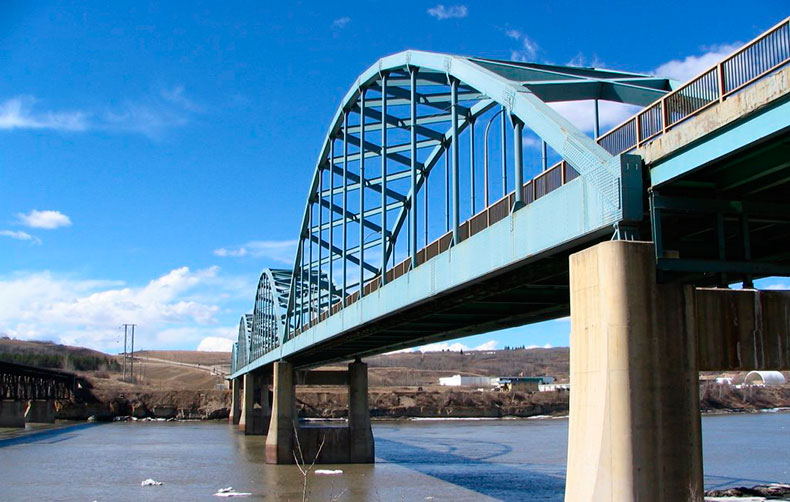 A major transportation project in northern Alberta is getting the green light, with construction anticipated to begin later this year.
The Peace River Bridge runs through Peace River, carrying traffic along Highway 2 within the town between 100 Avenue and Highway 684. As part of the project, the existing bridge will be twinned and carry vehicles east, while westbound traffic will use a brand new bridge. It is expected to go to tender in the spring, with construction set to start this summer.
The current bridge was built in the 1960s, according to Peace River Mayor Tom Tarpey in an interview with the CBC, and currently carries 17,000 vehicles per day – far more than it was initially designed for – with one lane in each direction. The project has been in the planning stages since 2001. The new bridge and the twinning of a 1.6-kilometre stretch of Highway 2 through the town will relieve traffic congestion and provide better access for emergency vehicles.
The exact cost of the project won't be known until it is put out to tender, but the Alberta government did earmark $160 million over the next three years for it in its 2016 budget.
Drivers aren't the only ones who will see a benefit from this project, however. The new bridge will also have a pedestrian walkway underneath, illuminated by colour-changing LED lights. There will also be upgrades to interchanges at 98 Street and at Shaftesbury Trail.