Over Dave Fennell's 30-year career, the safety profession has seen a lot of changes
by Dave Fennell, Interviewed by Glenn Cook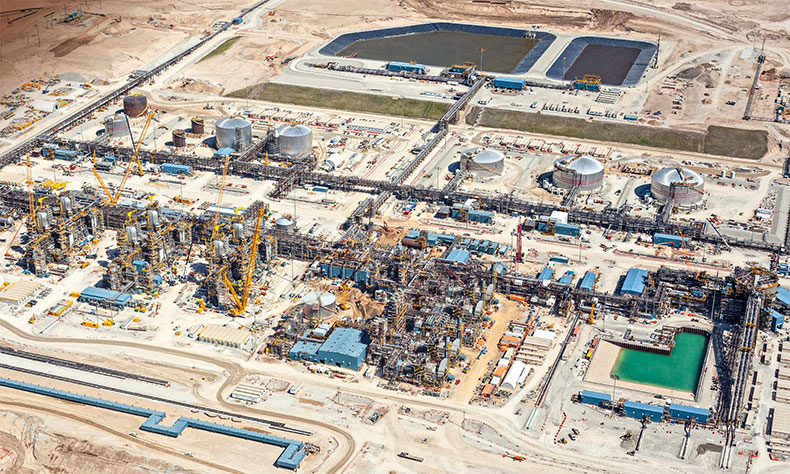 When Dave Fennell first got into the safety profession, it wasn't really a profession yet. "In the early '80s, when I first started in safety, most of the people I knew in safety were in safety as some sort of punishment," he says with a laugh. "If you hurt yourself, you had to do a year in the safety position. If you caused some big incident, you had to do a year in the safety position. … For my first six months in safety, people kept asking me, 'What did you do to get the job?' As in, they thought I'd been hurt or had an incident. I said, 'No, I actually want to do it.' "
"Today, safety is part of the whole management structure. You manage finances, you manage productivity and you manage safety."
– Dave Fennell,
Director, Dave Fennell Safety Inc.
But that was more than 30 years ago, and things have changed. Safety is being recognized more and more as a specialty and a necessity in industrial and trades settings. Fennell himself worked with Imperial Oil and ExxonMobil for the entirety of his career, and was named Canadian Safety Professional of the Year by the Canadian Society of Safety Engineering in 2013. After retiring two years ago, he started a safety consulting business out of his home in Cochrane, Alberta. As director of Dave Fennell Safety Inc., he travels across North America to speak to safety professionals. He'll be taking part in sessions and panel discussions at the Alberta Construction Safety Association's 25th annual NCSO Professional Development Conference, taking place March 9 and 10 at the Edmonton Marriott at River Cree Resort.
"Today, safety is part of the whole management structure. You manage finances, you manage productivity and you manage safety," Fennell says. "The safety professionals have become coaches and advisors to management to help them manage the safety of the company, rather than just someone coming in to enforce rules and regulations."
Fennell also is a regular guest lecturer at the University of Alberta, but he believes conferences have the great value of bringing safety professionals together to share knowledge and build connections.
"There were a lot of times in my career – and I'm sure a lot of safety professionals have felt the same way – that I felt very alone out there. You're a lone voice, trying to get the management of a company to change, trying to convince workers. Some days, you go home and feel like you're fighting all by yourself," he says. "Then you go to a conference and you hear the same story from another safety professional. You come away with this camaraderie and this network."
Fennell's experience with Imperial Oil served him very well, especially because the company was so diverse and he had the opportunity to work with several different departments, including refining, marketing, pipelines and drilling. "I got exposure to everything. And because Imperial Oil uses so many contractors, it allowed me to get familiar to all the contracting types of business, from civil work to construction, every specialty contractor out there from janitorial to high-end engineering."
Also at Imperial Oil, Fennell produced a video on risk tolerance that was shown around the world and translated into nine languages, including French, Russian, Mandarin and Spanish. To Fennell, this highlights the universality of safety and the importance that people place on it across the globe.
"If you have people in your workforce, there are certain things you need to know about safety. Using examples of people in Northern Canada, the on-the-job and off-the-job risks they take, those same stories were used in Papua New Guinea. And the people got it," he says. "Some people thought that, because one of the stories has something about snow in it, people wouldn't get it. But they got it. It wasn't stories about snow; it wasn't stories about the oil patch or construction. They are stories about us as humans and why we make the decisions we do."
Fennell may technically be retired, but his safety talks keep him busy; he jokes that he takes on "way, way too many" engagements each year, leaving him with less time than he'd like to spend in the outdoors snowshoeing, kayaking and canoeing with his wife and two daughters. To his surprise, his audiences aren't just from the oil and gas industry; he has spoken to crowds comprising of safety professionals in utilities, mining, construction, agriculture, forestry and even government.
The message is one that reaches so many industries because it's less about specific actions and more about human psychology: the decision-making process people have around varying degrees of risk. And he says that audiences are very receptive to his message because it is relevant to everyone from young workers in northern Alberta and British Columbia to CEOs at headquarters in Calgary and Houston.
"In the early years, safety was often viewed as fixing the worker, and of course workers aren't receptive to that because you're calling them out on their flaws," he says. "I have to give Dr. Dan Petersen a lot of credit for this, because he was the guy who pushed the management systems of safety; he talked about safety, what you see happening in the workplace, being a reflection of your management. If you see workers who don't care about safety, that's a reflection of management and management systems that don't put effort into safety."
Fennell's advice to safety professionals and construction supervisors in 2017? "Continue to grow your safety knowledge and continue to promote safety. It is an obligation, maybe even a moral and ethical responsibility, to ensure our workers don't get hurt and can go home safe at the end of the day."
For more information on the ACSA's NCSO Professional Development Conference, ­visit youracsa.ca.