by Tammy Hawkins, COO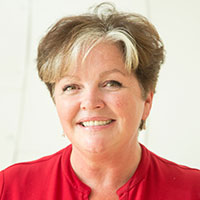 Welcome to our 2017 digital winter edition of ACSA's new magazine, Alberta Toolbox. In this edition, we take a look at the important issue of mental health and how, as safety practitioners, our responsibility is to identify and provide support for workers struggling with mental health issues. We also look at helpful ways we can alleviate stress and eliminate distractions on the job, with tips on mindfulness and stretching.
The first week of May brings North American Occupational Safety and Health (NAOSH) Week. It's an ideal time for us to raise awareness and run initiatives on the matters of physical health, safety and mental health. Keep an eye and ear out for ACSA's advertising campaign playing on your TVs and radios during NAOSH Week, and check out our resources to help implement initiatives within your workplace.
Another feature article that is near and dear to my heart focuses on the value of the Certificate of Recognition (COR). Although COR continues to be managed as a voluntary program, it's maintaining its value as a frequent requirement of doing business. In this article, you will read about the latest changes underway, and those already implemented, to improve this program for industry. You will also be introduced to some of our COR Reviewer Team members, who collaborate with auditors and businesses to ensure an efficient, effective auditing experience.
NAOSH Week is an ideal time for us to raise awareness and run initiatives on the matters of physical health, safety and mental health.
Finally, we're covering much of the content for our NCSO Professional Development Conference, being held March 9 and 10 in Edmonton. As we celebrate this conference's 25th anniversary together, we can reflect on how it has developed into a premier learning and networking event for safety practitioners working in the Alberta construction industry. As in previous years, I look forward to catching up with my HSE colleagues in this informal setting.
To mark this milestone year, we are pleased to announce that every seat is sold out (and some standing room!), with 23 exhibitors, six sponsors and a record 400 delegates! This is a true testament to the significance of this event for people working in construction safety.
We hope you enjoy reading Alberta Toolbox and encourage you to subscribe to our newsletters and social media pages for updates about what's happening at ACSA and within your construction safety industry.