Education, Experience and Expertise
There are many things to consider when hiring an Occupational Health, Safety and Environment (OHSE) consultant
by Ryan Davis Manager, Course Development, ACSA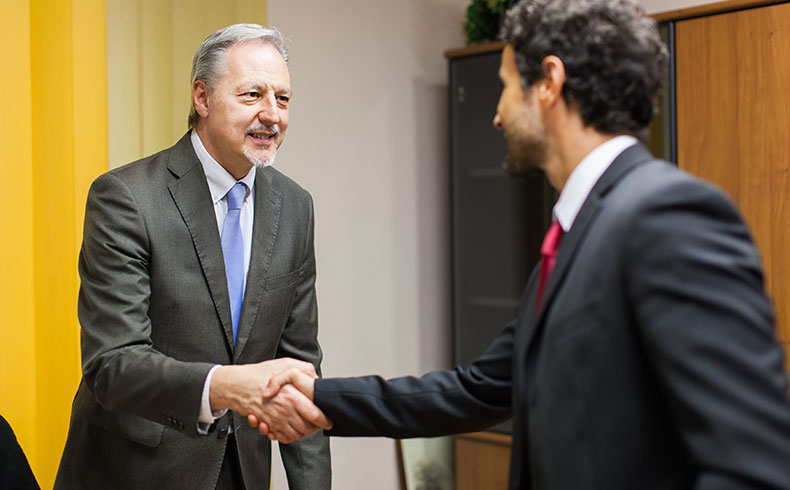 Occupational Health, Safety and Environment (OHSE) is an increasingly important part of any company's business operations. For many businesses, having a worker with this training will meet what the company requires to build and maintain a health and safety management system. However, there are times when hiring an outside source is necessary for either the expertise or for the additional resource to assist with program development and maintenance.
Whenever your business looks to hire a consultant, there are three things to consider: Education, Experience and Expertise.
EDUCATION
Due to the vast nature of the OHSE profession, there is a wide variety of education and credentials that consultants may carry. The following are examples of three common certifications and designations:
NCSO (National Construction Safety Officer)
Issued through the Alberta Construction Safety Association (or other Canadian Federation of Construction Safety Association members), this designation is designed for entry-level field site safety representatives. Individuals with this designation will have completed 13 one- to three-day safety courses, each with a construction focus. Additional training includes Standard First Aid and Construction Safety Training System (CSTS).
CRSP (Canadian Registered Safety Professional)
This certification is issued by the Board of Canadian Registered Safety Professionals. Individuals with this certification will have at least three years of experience in the safety profession, and post-secondary education (either a certificate or higher) in OHSE, or a bachelor's degree in any field. The final step includes a credentialing exam. CRSPs must maintain their designation by continued professional development through both ongoing training and professional practice. You can verify whether someone is a CRSP at bcrsp.ca/crsp-verification.
CHSC (Certified Health and Safety Consultant)
Individuals with this certification, which is issued by the Canadian Society of Safety Engineering, will have at least five years of experience in the safety profession and at least 300 hours of post-secondary education in OHSE. The current requirements include the completion of six additional courses specific to health and safety consulting, which include case study examinations. You can verify whether someone is a CHSC at www.csse.org/chscs_in_good_standing.
There are many other designations and certifications in health and safety. Fortunately, the Canadian Society of Safety Engineering has published a hiring guide for employers and OHS practitioners, which is available through the CSSE website.
EXPERIENCE
Consider the consultant's experience, and verify it. Insist on references and contact the references provided. Ask questions, and ensure you are satisfied with the responses given. Aim to have three professional references that can speak to a consultant's credentials and experience.
Any consultant should have at least five years of experience in the health and safety profession.
EXPERTISE
Even if a consultant has credentials and experience, not all have the same level of specialization. OSHE is a vast profession, with many different specialties within. Examples include ergonomists, trainers, fire specialists, auditors, hygienists, investigators, human resources professionals, physical health specialists and mental health practitioners.
When seeking a consultant, clearly identify your needs and expectations, especially any timelines or requirements. A consultant should have a general understanding of the company's particular industry and can practise in the specialized field your organization needs.
Consider inviting the consultant(s) to a meeting to discuss your organization's specific needs, services provided, the scope of work and the potential cost or fee structure. Having the consultant visit the company's work site will give him/her a clearer picture of your organization's needs.
Be cautious of so-called consultants that are "program builders." Alberta
Labour most safety associations and offer free resources to help your company develop a health and safety program. Contact your ACSA for more information.
Finally, serious consultants will carry errors and omissions insurance, as well as third-party liability insurance. If a consultant is helping you build a safer program and mitigate risk, they should demonstrate their commitment by adequately insuring their own business.
To be sure, there are many great safety professionals out there, but there are also a few duds. By considering education, experience and expertise, employers will be much better prepared to find the right consultants and promote strong health and safety management systems.
More Links
Check out these additional resources if you are looking to hire a consultant: