Cannabis and the Construction Site
As the federal government moves ahead with legalizing marijuana, there are still many questions about how workers will be affected
by Glenn Cook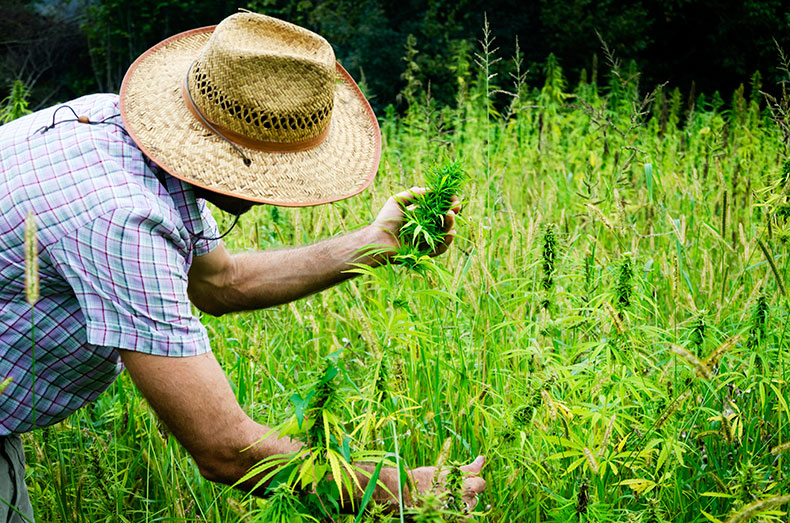 When Justin Trudeau rose to the prime minister's office in the 2015 Canadian federal election, one of the cornerstones of his platform was the legalization of marijuana. Today, Trudeau and his Liberal government are preparing the legislation needed to make that promise a reality.
"Marijuana presents its own unique set of challenges."
– Sarah Huot, associate with Bennett Jones LLP
But these waters are pretty much uncharted. In some American states, recreational marijuana use is legal, but the earliest of those to pass the needed laws were Colorado and Washington in 2012. A federal task force charged with figuring out how Canadian legalization could look watched those states closely prior to delivering its recommendations in December 2016.
One area that will require very close attention is how to deal with marijuana in the workplace, and especially in safety-sensitive work environments like construction sites, where the presence of heavy duty machinery and materials means that workers are always keeping safety top of mind.
Sarah Huot, an associate with Bennett Jones LLP in Edmonton, is part of a team of lawyers working to stay on top of potential issues around marijuana in the workplace as the legalization process moves forward. She says that, while workplace policies surrounding alcohol or other drugs might be a good place to start, marijuana presents its own unique set of challenges.
"Employers will need to make sure their drug and alcohol policies and procedures are up to date," Huot says. "I think this will be critical in ensuring that the safety risks associated with marijuana use are appropriately managed in the workplace."
Workers are expected not to show up to work impaired.
Many of those challenges revolve around marijuana's use for medical purposes, somewhat similar to opioids and other strong prescription medications that some people use to manage chronic conditions. Because marijuana is legal for medical purposes already, there is some case law that can be drawn upon and used to anticipate issues that may arise once marijuana is legalized.
"There are certain circumstances where employees who are using marijuana may need to be accommodated in the workplace under human rights legislation, depending on the circumstances of the use," Huot says. "Employers will need to make sure they're aware of their obligations. If an employee shows up to work and is impaired by marijuana, that might not constitute sufficient grounds to terminate or otherwise discipline the employee." She goes on to explain that employers will need to investigate whether the employee is using marijuana for treatment of a medical condition, or if there could be a substance abuse or dependency issue which constitutes a disability under human rights legislation.
Therefore, Huot says, the safety risks associated with marijuana use in the workplace need to be balanced with any requirements to accommodate the underlying disability of an employee under employment law. "Employers will need to remain very alert to signs of impairment from marijuana in the workplace and react appropriately," she says. If an employee's marijuana use poses a safety risk at the work site and the employee requires accommodation, employers may need to modify the employee's duties accordingly.
For workers, there are some analogies that can be drawn to existing policies regarding alcohol in the workplace. Both substances cause impairment, and workers are expected not to show up to work impaired, as that can lead to workplace injuries and lost productivity.
"How do we set the threshold for impairment?"
– Sarah Huot, associate with Bennett Jones LLP
"Employers can't restrict what workers do recreationally outside of work," Huot says, "but if employees come to work under the impairment of marijuana – which will be much more accessible once it's legalized – then there can be various implications. … "I think marijuana impairment will be treated in a way similar to how impairment by alcohol in the workplace is currently handled."
For the most part, Huot believes the construction industry already has strong, detailed policies established regarding drugs and alcohol in the workplace, which can be revised to address any further concerns that might arise due to legalizing marijuana. "If we use these existing policies as a starting point and revise them as needed to account for marijuana use, I think employers will be fairly well-equipped. But there are still a lot of unknowns."
One of those unknowns is exactly how to measure marijuana impairment. There is currently no quick, easy way to quantitatively assess marijuana impairment in the workplace like there is with a breathalyzer test for alcohol.
"It's not clear in the science what the threshold is for measuring impairment with a drug test, as current drug testing simply measures exposure to marijuana," Huot says. "That's one of the difficulties we are facing – how do we set the threshold for impairment?"
Federal government officials have indicated that they would like to introduce marijuana legalization legislation into the House of Commons this spring, though it could be ­early 2018 before it passes.
Selected Recommendations from the Final Report from the Task Force on Cannabis Legalization and Regulation (December 2016)
Minimum purchasing age of 18 years old
Avoid selling marijuana and alcohol at the same places
Limit the density and location of marijuana stores, ensuring adequate distance from schools and parks
Restrict advertising of marijuana products, similar to regulations currently on tobacco products
Require plain packaging that includes strain name, tetrahydrocannabinol (THC) and cannabidol (CBD) amounts
Prohibit packaging and advertising from appealing to children (e.g., products that look like candy)
Tax products with higher THC levels at a higher rate to discourage purchase
Use the revenue from marijuana product taxation for drug prevention, education and treatment programs
Extend restrictions on where tobacco can be consumed to include marijuana
Allow and regulate dedicated places to consume marijuana products (e.g., lounges)
Limit public possession of dried, non-medicinal marijuana to 30 grams, and ensure corresponding sales limits are in place
Establish a system to license producers
Allow people to grow marijuana in their own homes, up to four plants per residence with a height limit of 100 centimetres
Maintain separate system for accessing medicinal marijuana, with same tax rates as non-medicinal
Determine how to establish limits for ­marijuana use by drivers
–Source: cbc.ca