Curbing Construction Waste
by Toolbox Staff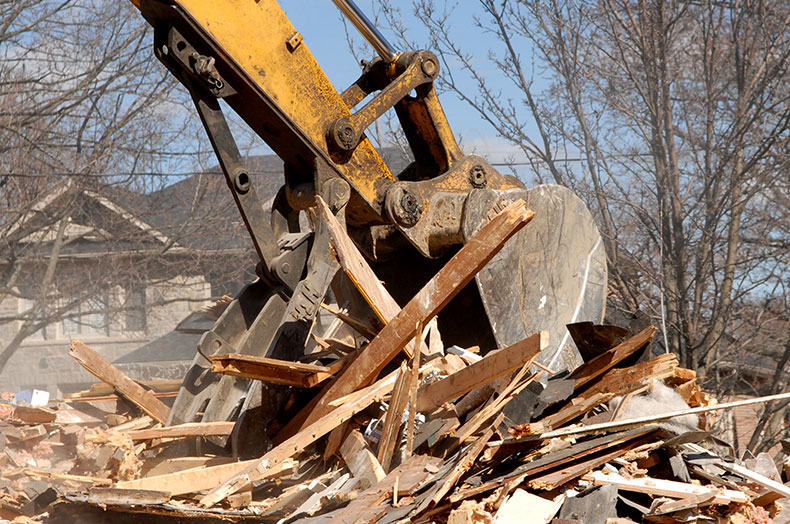 As Alberta struggles with one of the biggest construction waste problems in all of Canada, researchers are looking at prefabricated and modular homes as a potential solution.
According to an article in the Globe and Mail in January, Alberta produces the most waste per capita in the country, and has one of the lowest waste diversion rates at less than 20 per cent in 2012. (By contrast, in the same year, 60 per cent of non-hazardous waste in British Columbia was diverted from landfills to recycling facilities.) And estimates peg the amount of waste in Alberta dumps that comes from construction and demolition sites as high as 30 per cent.
That's why University of Calgary architecture professor Joshua Taron wanted to get a better handle on the statistics and find solutions. He tracked the waste produced by the demolition of 10 homes in Calgary, and has toured factories across western Canada that produce prefabricated homes to see how a shift in that direction could have positive long-term effects.
"Typically people tear down a house because of social or economic reasons; it's ­rarely because the lifespan of the material of the house is done. Modular and prefabricated building methods present an opportunity to revolutionize the way we think about our options for expanding and updating our homes, without the unnecessary landfill fodder," Taron says in the Globe and Mail article.
According to Taron, in January, 12 per cent of Alberta's housing stock was prefabricated, and he expected that number to rise quickly in the next few years.
Part of the appeal of prefabricated and modular housing is the potential to disassemble them and either repurpose or recycle the materials, creating secondary markets for people in the construction industry.