Despite tight summer timelines, construction contractors are committed to giving input on the Alberta government's ongoing review of the Workers' Compensation Board
by Lisa Catterall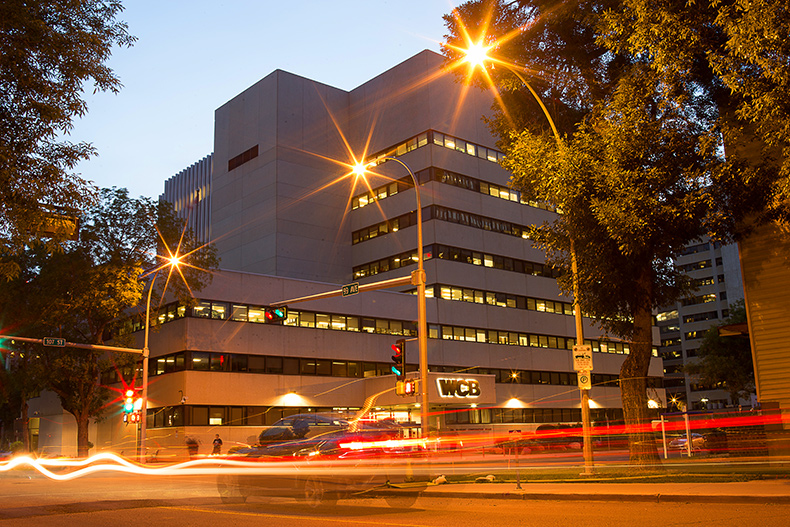 Construction in Alberta has long been one of the province's most steadfast industries. It's a fundamental driver for the province's economy, employing more than 250,000 individuals – approximately one in every 10 working Albertans. This means that the industry has a lot at stake when it comes to labour and employee relations.
"Hopefully it's truly a collaborative review process, and they're looking to involve both workers and companies, which is valuable. Employers can offer the WCB a lot of insight, so it's important that they gather this feedback from everyone."
– Blair Smith, corporate safety manager, Chandos
In March of this year, the Alberta government announced it would be undertaking a comprehensive review of the province's Workers' Compensation Board (WCB). According to the government's official announcement, the review is the first of its kind in over 15 years, and has been called to ensure that the WCB is providing fair and reasonable compensation and rehabilitation to workers across the province and that the system is both affordable and sustainable.
Given the construction industry's investment in the people and resources that make this province work, this review could have a major impact on the way work is done in Alberta. "Our industry contributes approximately 25 per cent of WCB premiums," says Ken Gibson, executive director of the Alberta Construction Association, "so this is a big priority for our industry and our Association to provide input to the review."
The review is being conducted by an independent three-­member panel, including labour relations and legal experts from ­Edmonton. Though the review and the respective panel were initially announced in March, the first call for public input went out in early June 2016.
Lasting from June 6 to July 15, the call for input provided information that formed the basis of the panel's interim report to government, due at the time this publication was going to press. The gathering of this feedback has been welcomed by many, who see this as an important part of an open, balanced review of the WCB's offering.
"Hopefully it's truly a collaborative review process, and they're looking to involve both workers and companies, which is valuable," says Blair Smith, corporate safety manager at Chandos Construction. "Employers can offer the WCB a lot of insight, so it's important that they gather this feedback from everyone."
While the speed of gathering input may show that progress is being made, it is also a cause for concern for many in the industry who are faced with busy summer schedules and a tight turnaround time.
"Our biggest concern is the ability to have meaningful input," says Gibson. "The review was announced, and we were aware that an interim report would be released in the fall. But the first opportunity to provide input was not released until June 6, with a window of about six weeks."
However, Matt Dykstra, press secretary for provincial Labour Minister Christina Gray, says this window is just the first of several opportunities stakeholders will have to provide feedback. "The WCB review panel will continue to work with the key groups identified [over the summer] throughout the fall and winter to examine the issues in greater detail," he says.
In order to account for vacation schedules and workflow changes over the summer, many industry organizations and associations don't meet regularly between June and August. In construction, warmer temperatures and favourable weather often mean that summer is the busiest time of year, which made this six-week timeframe especially challenging.
"For us in construction, this is compounded because summer is when we're at our busiest. So our ability to gather and provide input either as individual employers or as an industry association [was] challenged," says Gibson.
As part of the review process, the panel has produced a number of reference guides for all stakeholders interested in providing feedback. These documents, available on the review website (alberta.ca/wcb-review), provide stakeholders with information on the process. While a series of one- to two-page quick reference guides were available, the full process guide for the review was 42 pages long, offering background information including details of the claims process, information on governance and a review of program funding for the WCB. Accompanying this document was a 40-page workbook designed to gather comprehensive feedback from stakeholders. Though the website stated that interested respondents can answer as much or as little as they'd like in the workbook, the sheer volume of information to review respond to may have deterred some.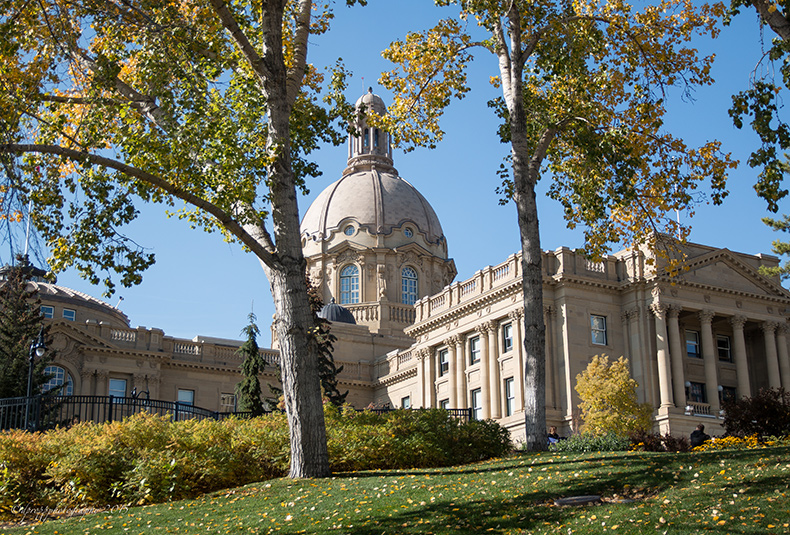 "The majority of our members have 20 employees or less and don't have a lot of administrative capacity," says Gibson, "and in the summer they're out trying to earn a living and pay their staff by working in the field. So as an Association, we're trying to simplify that information as best as we can, to try and assist them in the feedback process."
Dykstra says the department is pleased with the feedback it received, and collecting input over the summer was not an issue from their perspective. "The engagement phase of the review was launched on June 6 and workers, businesses, labour groups, safety and industry organizations filled out our online questionnaire and provided written comments through our website,"
he says.
The tight timelines and rapid progress have left many wondering about the necessity and urgency of the review. Currently, Alberta's workers' compensation system has the second-highest maximum compensable earnings in Canada, and pays out net earnings higher than the average gross wage in the province. So while the government has been clear that the review is necessary after more than 15 years without one, industry experts are uncertain of why action is being taken now.
"We can't point to what's changed in 15 years, and why the review needs to be done now," says Gibson. "The merit and principles of the WCB haven't changed – and those were set about a century ago. We're fortunate to have a very good workers' compensation system in Alberta, with very high benefits at a very affordable rate."
In addition, employers have indicated that their experiences with the WCB's current offering have, for the most part, been positive. "In the past, when we've been audited by the WCB, I've given constructive feedback on the process and, in my experience, they've always been receptive to it," says Smith. "Now, as a part of this review, it's a collaborative approach to evaluate and clarify the roles of workers, employers and the WCB."
Though the purpose behind the call for the review and its tight timeline is somewhat unclear, one thing is certain: the review will provide constructive feedback and analysis of the current compensation offerings and governance.
"The WCB is working well, but of course in any system, there's always room for improvement," says Smith. "It doesn't need an overhaul … but there are always tweaks that can be made to help things run smoother."
Current statistics indicate that the existing system is indeed working well. For injured workers who make use of WCB vocational services, the target is to enable them to return to earning at least 75 per cent of their pre-accident earnings. As it is running right now, the WCB in Alberta is able to meet this target in most cases. "Currently, we have more than 80 per cent of our injured workers who use those vocational services able to achieve that target," says Gibson.
Dykstra says the WCB review is part of the NDP government's commitment to review all provincial agencies, boards and commissions. "This is a comprehensive review of all parts of the WCB system, including governance, administration and legislation. Our work with our key stakeholder groups will help determine what changes should be made," he says.
In particular, the government noted that the panel will examine the WCB's governance to ensure that the system is offering efficient and transparent services that meet the needs of workers, employers and community stakeholders. It may also examine the WCB's funding policies, looking for efficiencies that could create cost savings and jobs.
"Cost efficiencies may come out of the review but the main priority is to ensure the system is providing fair compensation and meaningful rehabilitation."
– Matt Dykstra, press secretary
for Alberta Labour Minister Christina Gray
"Currently, we're very pleased that we have a fully funded workers' compensation system," says Gibson. "In Alberta, we have a policy to be in what's called the Green Zone, which is between 114 and 128 per cent fully funded. And in fact, our WCB has been operating at about 135 per cent funded. So the WCB is in excess of being fully funded, and in excess of even its own funding policy. What that means is that there are employer dollars tied up in the investment portfolio of the WCB that could be utilized to grow businesses and employ more Albertans."
Dykstra says this aspect will definitely continue to be part of the review, but it's all part of a bigger picture. "The panel's priority is to ensure the workers' compensation system maintains the right balance between injured workers and employers," he says. "Cost efficiencies may come out of the review but the main priority is to ensure the system is providing fair compensation and meaningful rehabilitation."
Though the review may have caused some short-term stress as employers, employees and industry associations strived to gather and submit their input, the goal to create a stronger workers' compensation system for all Albertans remains clear. "Hopefully, the outcome of this review will serve to create and build a favourable system for both workers and employers," says Smith.
For more information on the WCB review process and the impact it may have on your business, and to get involved, visit alberta.ca/wcb-review.