Throughout its history, the Alberta Construction Safety Association has been out in front, and it looks to stay that way as it comes up on its 30th anniversary in 2018
by Glenn Cook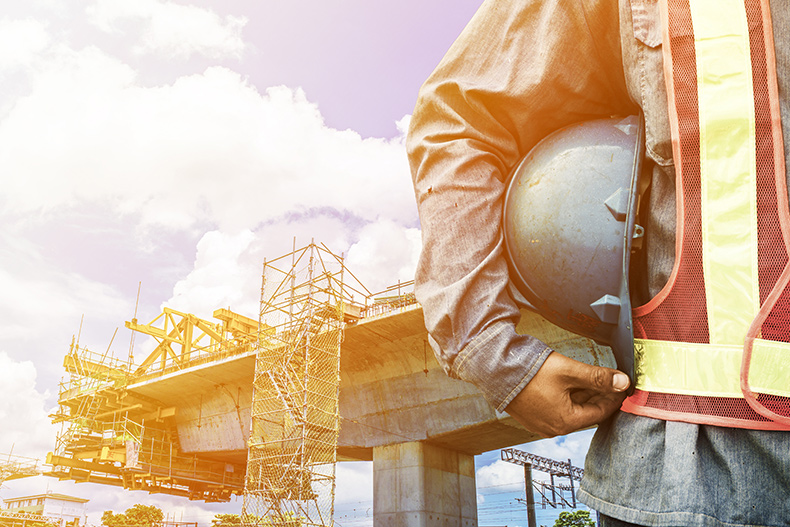 You could say Herman Bruin was well ahead of his time. After all, back in 1988, he was talking to employees at his company, Bruin's Plumbing and Heating Ltd. in Red Deer, about the importance of safety on construction sites.
Whether or not that message was getting through, though, was an entirely different story.
"ACSA is all employers. There's no union or non-union. That was one of the things we had to do, to get everyone to get along."
– Herman Bruin, Bruin's Plumbing and Heating Ltd., Red Deer
"In construction [in 1988], you were a macho guy. You wore sleeveless shirts and you had tattoos. If you wanted to do anything safe, you were looked down upon," Bruin says. "Even my company here, if I suggested steel-toed boots and a hard hat, I had nothing but a fight on my hands."
Fortunately, Bruin and other contractors with the same concerns were able to band together to form the Alberta Construction Safety Association. Initially formed as the safety committee of the Alberta Construction Association in 1975, the ACSA was officially registered under the Alberta Societies Act on November 9, 1988. Bruin served on its board from 1988 to 1991, and then as its chair in 1992 and 1993.
Fast-forward almost 30 years from the ACSA's inception, and many of the things Bruin had to haggle about with his employees have become second nature to people who work on similar job sites today. It's something that many former board members and chairs can look back on with pride.
"I think it has had huge benefits. I can't speak for the last few years, but when I was involved, I certainly saw it," says Richard Cooper, founder of Cooper Concrete Construction in Lloydminster, who served as the ACA chair in 2000 and served on the ACSA board for a couple of years after that. "There's critics out there all the time saying, 'You're not doing enough,' but I saw a lot of companies benefit from it, that's for sure."
The main purpose of the Alberta Construction Safety Association is pretty well contained in its name: Ensuring that construction workers in the province stay safe on the job site so they can go home to their families at night. (And there are plenty of them – nearly 260,000 in 2015, according to the Alberta government.) How that happens, though, has evolved over time.
In the early days, Bruin says, white trucks emblazoned with ACSA logos hauling mobile trailers would roll up to job sites across the province, providing education programs on site. "We would take safety to the people," he says.
But the sight of those trucks would also send workers scrambling to find their hard hats and put them on. "ACSA was partly looked at as the police and partly as education," Bruin explains. "[Occupational Health and Safety] has taken over the policing role very much since that time, and they've done a good job of that. And ACSA has done the education part of it."
Today, ACSA executive director Dan MacLennan says that focus on education remains at the association's core, with the ultimate goal of reducing the number and cost of workplace injuries. The Association is working to keep up with technology, including the introduction of a mobile app this fall, through which users will eventually be able to book courses and access other useful information.
"We don't want people to have to expend extra effort to be able to take our courses," says MacLennan, who has been at the helm of the ACSA for the past four years.
During his tenure, MacLennan has seen the ACSA make big strides in administering exams and verification of past employment, and experts have been hired to modernize the courses it offers. The physical classrooms have also been renovated to better fit students' needs, and the process for becoming an instructor has been updated. "We look for people who want to be a guide on the side, not a sage on the stage," he says.
As a committee of the ACA between 1975 and 1988, Bruin says it was tough to bring safety to the forefront of contractors' minds. "As we met throughout the years, we could see it was really hard to make a difference with so few people for a giant industry."
There was also much consternation about how to fund the ACSA; eventually, it was decided that each contractor would pay a small levy on their Workers' Compensation Board assessments.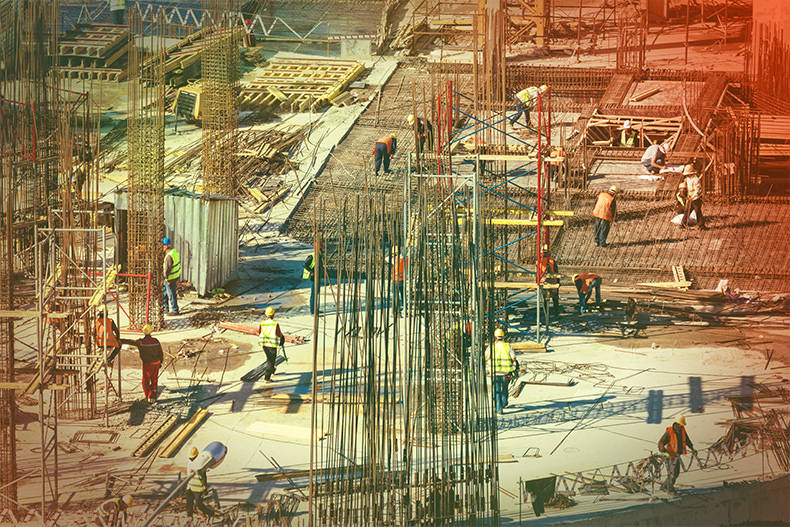 While every contractor at the table had a vested interest in keeping workers safe, Cooper says there were some contractors who were hesitant to join the ACSA. "It was extremely new. [The ACSA] came out and did a presentation to everyone who was involved in the construction association, and we said, 'Where are we ever going to find the time for all this?' But they did a good job of selling it and talking about the compensation and rates and costs. So we bought into it. Most people, from what I remember, who belonged to the construction associations, were progressive people; that's why they belonged to associations and were involved that way."
But he adds that, at least for him, the positives of being part of the association far outweighed any negatives in his mind.
"It made a huge difference in our premiums, and saved us a lot of money on the compensation end," he says, noting that, operating out of Lloydminster, his company's rates in Alberta were half of what they were in Saskatchewan. "We spent a lot of time and resources on training, but we bought into it and thought it was extremely worthwhile."
For Bruin, one of the biggest accomplishments in getting the ACSA set up was bringing both union and non-union contractors to the same table.
"In construction [in 1988], you were a macho guy. You wore sleeveless shirts and you had tattoos. If you wanted to do anything safe, you were looked down upon."
– Herman Bruin, Bruin's Plumbing
and Heating Ltd., Red Deer
"ACSA is all employers. There's no union or non-union. That was one of the things we had to do, to get everyone to get along," he says. "During my chairmanship … we had to work together, union and non-union, towards a common goal. And I'm extremely proud and happy to say we were able to do that, so we didn't look like a bunch of kids fighting."
Today, the ACSA has more than 36,000 member companies and employs about 65 staff members between its headquarters in south Edmonton and its satellite offices in Calgary and Fort McMurray.
The Association works quite closely with the provincial government, especially the WCB, and MacLennan describes the relationship between the two right now as a good one.
"You're not going to agree on everything, but I've found the people from all those organizations really fantastic to work with," he says. "They have a job to do, and we have a job to do. But the people I've met and deal with in the government … have a passion for that work. I deal with OHS officers and I know people who have been in that role for decades. The ones going into it, I find, still go into it for the right reasons."
The Alberta government is currently conducting a review of the WCB as part of a commitment to review all government boards and agencies, and MacLennan and the ACSA have been heavily involved with that recently. But he is also hoping to gather and analyze more data on what types of ­injuries are occurring on Alberta job sites to determine how the Association can adjust its training courses to prevent those injuries from happening in the first place. "In this economy more than ever, it's really important to have cost-effective, quality training. If it isn't quality, it doesn't matter if it's free," he says. "We have to find the right balance."
And that balance is important when MacLennan sees so many young people and women getting involved in the trades. "We've made sure to put things in place so that we're in the best place we can be moving forward," he says.
For his part, Bruin hopes that the ACSA will stick to its founding principles and continue to foster a culture of safety among both management and labourers in Alberta's construction industry.
"My hope is that they will expand on what we have done to date, and that they will never lose sight of why we were created. Sometimes, when you have large organizations, they lose sight of what they were there for in the first place. I would hope, as long as we stay in Alberta with it, that we can help people. … I would hope that we would commit to the goals we started with and only expand on them, so we can make safety even more of a priority than it is today."
TIME CAPSULE: 1988
The Alberta Construction Safety Association is officially registered under the Alberta Societies Act
Calgary hosts the Winter Olympic Games; Canada wins two silver and three bronze medals
Rain Man is the top-grossing movie in North America and wins the Academy Award for Best Picture
Roseanne and Murphy Brown debut on television
U2's The Joshua Tree wins Album of the Year at the Grammy Awards
The Edmonton Oilers win their fourth Stanley Cup, sweeping the Boston Bruins in the final
Canadian sprinter Ben Johnson wins gold in the 100m at the Summer Olympics in Seoul, South Korea, but is then stripped of his medal two days later after testing positive for a banned substance
The Winnipeg Blue Bombers defeat the B.C. Lions 22-21 to win the Grey Cup