Ring Road Funding Announced
by Toolbox Staff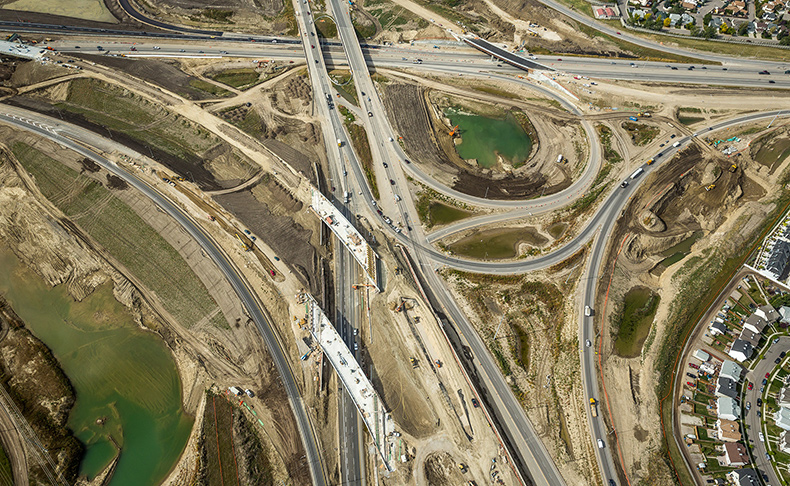 In the midst of the Calgary Stampede, Prime Minister Justin Trudeau rode into town and, along with Alberta Premier Rachel Notley and Calgary Mayor Naheed Nenshi, reiterated the federal government's commitment to funding the construction of the southwest portion of the Stoney Trail ring road.
The federal government will contribute up to nearly $583 million toward the completion of the road, which is being built in hopes of reducing congestion and commute times throughout Calgary, making it easier for both people and goods to get to their destinations. The provincial government will contribute the balance of the funding.
"Strategic investments in infrastructure not only create good, well-paying jobs that help the middle class grow and prosper today, they also deliver sustained economic growth that will help build the Canada of tomorrow," the prime minister said in a press release. "We need our transportation networks to be as modern and efficient as possible."
"The Southwest Calgary Ring Road has been a long time coming and I'm very pleased to see it moving ahead," added Nenshi in the same release. "This project requires unprecedented partnership between all orders of government including our Tsuut'ina neighbours. I'm proud of the work my colleagues at the City of Calgary have done to support this project and we remain available to help in whatever way we can."
The southwest portion of the ring road includes 31 kilometres of six- and eight-lane roadway with 49 bridges – including three river crossings and one roadway flyover – 14 interchanges and one railway overpass. It also includes the reconstruction of Glenmore Trail from Sarcee Road to east of 37 Street S.W. It should be complete by 2021, at which time the whole of Stoney Trail will be 90 per cent complete.